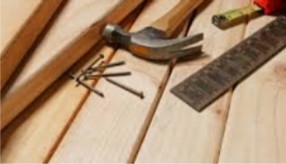 Buy, Build or Remodel
Consider building a brand new home!
Or Remodel Your Existing Home!
There are many reasons to consider new construction rather than buying an existing home. No matter if you've already purchased land or are looking for the perfect spot to build, a brand new home can offer a number of benefits, such as choosing your floor plan, design elements, and upgrades that suit your lifestyle. New construction is as move-in ready as it gets, which makes getting settled a breeze. AND at Twin River Bank we make decisions locally and your construction draws/inspections are handled by local folks.
APPLY ONLINE NOW
Every new home project is different, so talking to one of our loan officers is the perfect way to evaluate your options and learn more. Typical home construction loan term is 6 to 12 months with interest paid monthly on the principal balance owed. Construction draw requests are presented monthly. An inspection will be done for each draw request and a disbursement made when expenses are deemed appropriate. Lien waivers must be provided before completion of the loan and final draws.
Twin River Bank works with many approved, licensed contractors and would be happy to help you with the process. We review Idaho and Washington licensing for contractors to ensure that they are current.
In addition to the documentation required for a home loan, the bank may require some additional information from you and your builder.
One set of house plans.
Copy of the earnest money or real estate contract for subject property
Building Permit (need prior to construction starting)
Hazard Insurance / Builder Policy including your agent's name and contact information.
Below is some information and forms to help you begin your New Home Construction Project!
Prior to completion your loan officer will begin to term out your construction loan.